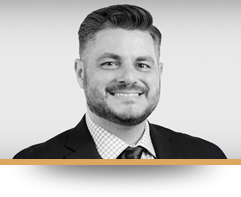 Michael Urbina
Of Counsel
Attorney Michael Urbina is Of Counsel to the firm. A native of Guaynabo, Puerto Rico, he manages complex family immigration issues, particularly on cases involving criminal backgrounds and asylum. Relocated to Georgia at 13, he earned a Bachelor of Science in Management from Georgia State University. Further sharpening his legal acumen, Mr. Urbina graduated from John Marshall Law School at the top of his class.
In the formative stages of his career, he gained invaluable experience working for the in-house legal departments of multinational corporations, including Coca-Cola Company, Invesco Limited, Crawford & Company, and Kemira Chemicals. During his tenure at the Department of Homeland Security's Office of the Chief Legal Advisor (OPLA), he discerned a pressing need for competent representation within the immigrant community, pivoting his focus toward immigration law.
Over the years, his legal expertise has earned him numerous accolades. He has disseminated his knowledge through hundreds of speaking engagements, media appearances, and as a panelist and discussion leader at various American Immigration Lawyer's Association conferences.
Away from his professional responsibilities, Mr. Urbina is a devoted husband and father to three daughters. His leisure pursuits encompass travel, sports, community service, and quality moments with family and friends.