When Can An Employer Seek An L-1 Visa For Temporary Workers?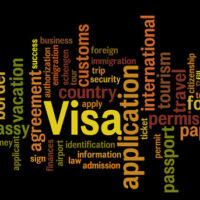 If you run a business in the United States but have offices in one or more foreign countries, you may need to find out more about L-1A and L-1B visas for temporary intracompany transferees. To be clear, both L-1A and L-1B visas can allow foreign workers to come to the United States to live and work. These are a particular type of temporary visa, and they are not designed for all foreign workers. Rather, there are specific requirements both for the employer sponsoring the visa and for the foreign employee who has plans to temporarily come to the United States to live and to work. What do you need to know about L-1 visas and how a worker can qualify? Consider the following information from our Houston immigration attorneys.
Circumstances for Seeking an L-1A or L-1B Visa 
Both L-1A and L-1B visas are designed for intracompany transferees who either work in a managerial position or have specialized knowledge. Employers can file petitions for intracompany transferees to work at existing offices in the U.S., or at a new office that is being established. If you want to hire a temporary worker from abroad and the person will not be an intracompany transferee, then an L-1A or L-1B visa is not the appropriate visa to seek. You should speak with a lawyer about other types of visas for temporary workers.
When an employer petitions for an L-1A or L-1B visa to send a worker to the U.S. to help establish a new office, the employer must meet additional requirements. Specifically, the employer must have proof that there is a physical location for the new office in the U.S., the employer must be able to show that the employee has been employed in a position as an executive or manager for at least one continuous year in the last three-year period, and the employer must have proof that the new office will support the executive or managerial position that the intracompany transferee will be filling within one year from the date that the visa application is approved.
Who Files a Petition for an L-1A or L-1B Visa? 
In order for a worker to come to the U.S. to live and work under an L-1 visa, the employer must file a petition. As U.S. Citizenship and Immigration Services (USCIS) explains, both L-1A and L-1B visa petitions must be filed by the employer, but it is important to understand that there are distinctions between these two types of visas, and it is critical for the employer to file a petition for the correct visa.
What is the difference between the two types of L-1 visas? According to USCIS, L-1A visas are for "intracompany transferees who work in managerial or executive positions in a company that is located outside the United States." While L-1B visas are also for intracompany transferees, these specific types of visas are for "intracompany transferees who work in positions requiring specialized knowledge."
Contact Our Immigration Law Attorneys in Houston, Texas 
Anyone with questions about L-1 visas or other types of temporary visas for workers should get in touch with a lawyer who can help. An experienced Houston L-1 visa lawyer at BBA Immigration can answer your questions for you today.
Source:
uscis.gov/forms/explore-my-options/l-visas-l-1a-and-l-1b-for-temporary-workers