Primer On The H-1B Visa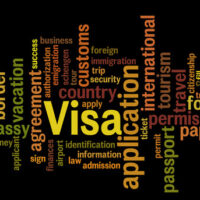 The H-1B visa is a non immigrant visa that allows those who work in specialty occupations, possess extraordinary abilities relating to a Department of Defense position, or work as a distinguished fashion model to live in the United States.
Many people apply for the H-1B visa every year. Many are denied, as the number of H-1B visas available every year is limited to 65,000 for individuals with a bachelor's degree and 20,000 additional places for individuals with a U.S. master's degree, unless the employer you is cap exempt.
To obtain an H-1B visa, an applicant must create an effective petition, provide the proper documentation, and conduct a successful visa interview.
What Are The Requirements For Receiving An H-1B Visa?
To receive an H-1B visa, an applicant must belong to one of the following categories:
Work in a specialty occupation
Possess extraordinary skills/abilities related to a Department of Defense position
Work as a fashion model with distinguished merit and ability
Assuming an applicant belongs to one of these categories, they can apply for the H-1B visa.
To apply for an H-1B visa, an applicant must have a position lined up. A position with an employer who must then submit a Labor Condition Application to the Department of Labor.
For an employer to receive their LCA, they must certify that:
They will pay the employee a wage equal to the one paid to similarly qualified workers
They will provide adequate working conditions that will not affect other employed workers
There is no ongoing strike or lockout.
They have posted a notice about the LCA application at the workplace/spoken to the appropriate union representative
Right after the employer receives their LCA, they must then fill out Form I-129. When filling out Form I-129, they must clarify the employee's specialty occupation and the value they are going to bring to the organization.
As soon as the employer has their paperwork lined up, the H-1B visa applicant can begin the process of receiving their visa.
What Is The Process For An Employee Receiving An H-1B Visa?
To receive an H-1B visa, an employer must complete all of the steps above. Assuming those steps are completed successfully, the applicant will receive an I-797 H-1B approval notice.
The applicant must go to their nearest U.S. embassy or consulate and present their I-797 H-1B approval notice. But, before doing so, they must fill out an H-1B visa petition and bring that with them.
Right before receiving their H-1B visa, the applicant will need to conduct an interview with an official at the embassy/consulate.
Assuming the interview goes well, they will receive their H-1B visa. When the applicant enters the United States, they must present their visa, approval notice, and a copy of their petition.
Speak With A Skilled Houston H-1B Visa Lawyer
To receive an H-1B visa, developing an effective petition, and supplying the appropriate documentation, is of the utmost importance.
Speak with a skilled Houston H-1B visa lawyer today. We will assist you in developing an effective petition that clarifies the value you offer.
Source:
https://travel.state.gov/content/travel/en/us-visas/employment/temporary-worker-visas.html
https://www.dol.gov/agencies/whd/immigration/h1b
https://www.uscis.gov/working-in-the-united-states/h-1b-specialty-occupations