All About The TN NAFTA Visa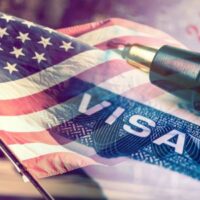 The TN NAFTA visa is a visa that allows citizens of either Mexico or Canada to live and work in the United States.
To receive a TN visa, an applicant must meet the eligibility requirements and apply in the proper manner.
What Are The Requirements For Receiving A TN NAFTA Visa? 
To receive a TN NAFTA visa, an applicant must, first and foremost, possess Canadian or Mexican citizenship. Applicants who possess neither form of citizenship are ineligible for a TN visa.
Assuming the applicant meets this requirement, they must belong to a profession to a NAFTA-approved profession. Some examples of NAFTA-approved professions include:
Accountant
Architect
Computer Systems Analyst
Dentist
Engineer
Graphic Designer
Lawyer
Librarian
Social Worker
Teacher
No matter the profession an applicant belongs to, they must also possess qualifications related to this role. The most common qualifications include a baccalaureate degree and a relevant license. Past experience is not considered a substitute for these qualifications.
Right before an applicant can file the forms necessary to receive their TN visa, they must have already received a part-time or full-time position. Self-employment is not an option for those who wish to receive the TN visa.
The position the applicant will be filling must require a NAFTA professional. Companies and businesses will need to clarify this need in a letter given to the applicant.
How Can You Apply For A TN NAFTA Visa? 
The process of applying for a TN Nafta visa is different for Canadian citizens and Mexican citizens.
To apply for a TN visa, a Canadian applicant must possess documentation that supports their eligibility for the TN visa. This documentation includes:
A letter from an employer detailing the applicant's role, length of stay, and qualifications
Credentials that establish the applicant's skills
Proof of Canadian citizenship
A Canadian citizen who possesses this documentation can arrive at a U.S. port-of entry. Soon after arriving, they can receive their TN visa and enter the country.
For Mexican citizens, the process is different. A Mexican citizen must apply for a TN visa at their nearest U.S. embassy or consulate. By doing so, they will need to fill out the proper paperwork and conduct an interview with an official at the embassy/consulate
Right after their TN visa application is accepted, a Mexican citizen must apply for admission at either a CBP-designated U.S. port-of-entry or designated pre-clearance/pre-flight inspection station. A CBP official will assess whether or not the applicant is eligible for TN visa status and, if they are, they will then be able to enter the United States.
Speak With A Houston TN NAFTA Visa Lawyer Today 
Receiving a TN visa means, at the very least, properly filing a set of forms and acquiring the necessary documentation. Sometimes, it means conducting an interview with a U.S. embassy official.
Speak with a skilled Houston TN NAFTA visa lawyer today. We will walk you through filling out the necessary forms, gathering the appropriate documentation and, if required, conducting a successful interview.
Sources:
https://www.nafsa.org/_/file/_/amresource/8cfr2146.htm
https://www.uscis.gov/working-in-the-united-states/temporary-workers/tn-nafta-professionals