The Three Prongs: Assessing Eligibility for National Interest Waivers for STEM PhDs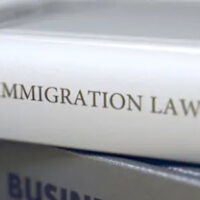 Substantial Merit and National Importance
 In the context of STEM, endeavors must fulfill two primary criteria: they should possess both substantial merit and demonstrate national importance. While endeavors that further STEM technologies usually meet these criteria, not all STEM activities necessarily prove their broader impact.
 Is the Individual Well-Positioned? 
It's not just about the endeavor, but also the individual behind it. Holding an advanced degree, especially a Ph.D. in a relevant STEM field, is a compelling factor. This advanced education, particularly when tied to the endeavor's area, provides a significant advantage in furthering critical and emerging technologies.
The Balance of Interests: The Third Prong
 Lastly, USCIS evaluates whether the benefits of granting the waiver – considering the person's advanced STEM degree and their potential impact on critical STEM areas – outweigh the need for labor certification.