Securing Your Future: Why Ph.D. Holders in STEM Are Essential to U.S. Competitiveness and National Security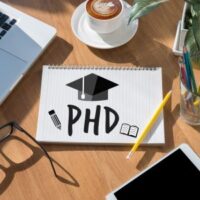 Introduction
For individuals holding a Ph.D. in Science, Technology, Engineering, or Mathematics (STEM) fields, the United States presents a myriad of opportunities. The nation's growing emphasis on STEM-related advancements and the intricate intersection of innovation with national security have made Ph.D. holders indispensable assets. Our firm is uniquely positioned to guide such talented individuals, ensuring they harness their potential in the most impactful manner.
The Pivotal Role of Ph.D. Holders in STEM
Ph.D. holders contribute to the cutting edge of their respective fields. Their rigorous training and in-depth research in specific subject areas make them invaluable to furthering advancements in critical and emerging technologies. Beyond academic prowess, they possess the capability to translate theoretical knowledge into real-world applications that can propel the U.S. ahead of global competitors.
Evidentiary Considerations for STEM Ph.D. Holders
The U.S. Citizenship and Immigration Services (USCIS) has underscored the importance of STEM advancements and recognizes the pivotal role of Ph.D. holders in fostering such progress. While holding an advanced degree is noteworthy, it is the nexus between one's specialized area of study and the potential to enhance U.S. competitiveness or national security that often becomes a determining factor in immigration considerations.
How Our Firm Can Guide Ph.D. Holders
With a focus on EB2 NIW, EB-1A, O-1, L1, and E-2 petitions, our firm possesses the expertise to navigate the intricacies of immigration processes tailored for Ph.D. holders in STEM. Leveraging a deep understanding of USCIS considerations and an empathetic approach, we ensure that your endeavors are presented in the most compelling manner, highlighting both their merit and national importance.
Conclusion
For Ph.D. holders in STEM, the journey ahead promises immense potential. Partner with us to navigate your path, ensuring that your unique skills and knowledge are positioned to make the maximum impact in the U.S. landscape.