Understanding the Importance of STEM PhDs and Masters Degrees in U.S. Competitiveness and National Security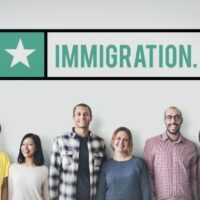 The Role of STEM in U.S. National Interests 
Science, Technology, Engineering, and Mathematics (STEM) fields are undoubtedly essential for propelling progress in contemporary society. Specifically in the U.S., advancements in STEM are pivotal to maintaining a competitive edge and safeguarding national security.
Evidentiary Considerations in STEM
 Recognizing the indispensable role of individuals with advanced STEM degrees, USCIS offers specific evidentiary considerations for them. For instance, if an individual's expertise lies in one of the critical and emerging technology fields identified by authoritative bodies, such as the Executive Office of the President, it bolsters their position.
Advancements in STEM: Beyond Academics 
While academic advancements in STEM are invaluable, it's also vital to note that endeavors that bolster U.S. competitiveness and security can take various forms. The goal? Ensure the U.S. remains ahead of strategic competitors and adversaries, achieving or maintaining technological leadership.