Ph.D. Holders in STEM Fields Can Benefit from National Interest Waivers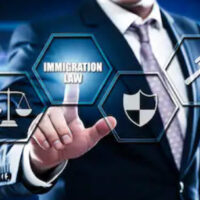 The United States, in order to remain competitive internationally with the economy and technology, is always looking to recruit qualified individuals in the fields of Science, Technology, Engineering, and Mathematics (STEM). For Ph.D. holders in these STEM disciplines, the National Interest Waiver (NIW) offers a unique pathway to U.S. immigration, bypassing some of the more cumbersome aspects of the visa process. Contact the Houston immigration attorneys at BBA Immigration to explore how you, as a Ph.D. holder in STEM fields, are a prime candidate for NIWs and how to leverage this opportunity.
What is a National Interest Waiver (NIW)?
A National Interest Waiver allows certain foreign nationals to apply for a green card without the need for employer sponsorship or a Labor Certification. The key criterion is that the applicant's work must be in the "national interest" of the United States. There is a three-pronged test that is commonly used to evaluate NIW petitions.
 STEM Ph.D. Holders are Ideal Candidates for NIW
Contribution to National Goals: STEM fields are often directly aligned with national goals such as technological advancement, healthcare innovation, and national security. Research and work in these areas are generally considered to be of "national importance," satisfying a key factor in NIW applications.
High Demand for Expertise: The U.S. has a well-documented shortage of skilled workers in STEM fields. Ph.D. holders, with their specialized knowledge and skills, can fill these gaps, making them valuable assets.
Potential for Innovation: Ph.D. holders in STEM are often at the forefront of research and innovation. Their work can lead to breakthroughs that have wide-ranging implications, from medical treatments to renewable energy solutions.
Key Components for a Successful NIW Application
Demonstrating "National Importance": Ph.D. holders in STEM fields should focus on how their work aligns with national goals or addresses critical issues. Concrete evidence, such as publications, patents, or grants, can strengthen this argument.
Being "Well-Positioned" to Advance the Endeavor: Applicants must show they have the skills, qualifications, and resources to successfully advance their proposed endeavor. For Ph.D. holders, this could include a track record of research, academic accolades, or institutional support.
Benefits of NIW Outweigh Need for Labor Certification: Another important factor for NIW approval involves a balancing test, where the benefits of the applicant's work are weighed against the need for labor certification. Ph.D. holders can tip the scales in their favor by demonstrating the unique value and impact of their work.
The NIW Application Preparation
Gather Strong Letters of Recommendation: Letters from experts in your field can provide third-party validation of your contributions and your capability to advance your endeavor.
Showcase Your Track Record: Include all relevant publications, awards, and grants to demonstrate your history of success in your field.
Articulate the Broader Impact: Clearly explain how your work has broader implications beyond academia. This could be its potential for commercialization, its societal benefits, or its importance to U.S. competitiveness.
Contact BBA Immigration
The National Interest Waiver application requires experience in dealing with the NIW standards, knowledge of immigration law, and the specific requirements for Ph.D. holders in STEM fields. If you're considering this pathway to U.S. immigration, our professional guidance can make all the difference.
Contact BBA Houston Immigration Lawyers today for a comprehensive consultation. We are well-versed in the intricacies of the NIW process and can help you build a compelling case for a successful application.
Source:
uscis.gov/newsroom/alerts/uscis-updates-guidance-on-national-interest-waivers