Learning More About The E-2 Treaty Investor Visa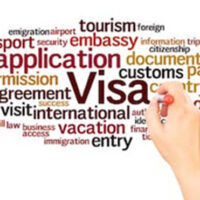 The E-2 Treaty Investor is a visa that enables the recipient, and their family, to live in the United States for up to 5 years. Visas are given in two year increments. Right after those two years come to an end, an individual can extend their visa for another two years. But, this is only if certain eligibility requirements continue to be met.
To receive the E-2 visa, an applicant must meet a specific set of requirements. If these eligibility requirements are met, then an applicant must gather all of the necessary documentation and apply in the proper manner.
The Eligibility Requirements For An E-2 Treaty Investor Visa 
To be eligible for the E-2 Treaty Investor visa, an applicant must be from a treaty country. A treaty country is a country with which the United States holds a treaty of commerce.
Assuming that requirement is met, the applicant must be a treaty investor. A treaty investor is an individual who:
Has invested, or is in the process of investing, a substantial amount of capital into a United States enterprise
Is seeking to enter the United States to develop/direct an investment enterprise.
Within this context, a treaty investor is an individual who is directly involved in the operation of an enterprise. Applicants who invest in an enterprise, but don't have any direct control over the performance of that enterprise, are not eligible for an E-2 Treaty Investor visa.
For this reason, all treaty investor applicants must either:
Currently own at least 50% of the investment enterprise on their application
Operate the enterprise through a managerial position, or another, essential, position
A "substantial amount of capital," according to the USCIS, is:
Substantial in relationship to the total cost of purchasing/starting the enterprise
Sufficient to ensure the treaty investor's financial commitment to the enterprise's success
A figure substantial enough to suggest that the treaty investor will successfully develop/direct the enterprise
Outside of those requirements and definitions, a treaty investor's investments must also:
Generate more than enough money to provide for the treaty investor and their family
Create a significant economic impact in the United States
Each one of these eligibility requirements is very important. Even if just one of them is unmet, receiving an E-2 visa becomes far more challenging.
Applying For An E-2 Treaty Investor Visa 
To apply for an E-2 Treaty Investor visa, an applicant who is currently living in the United States must fill out Form I-129. By doing so, the applicant can change their current immigration status to that of an E-2 nonimmigrant.
Applicants who are outside of the United States must complete Form DS-160. Assuming all of the requirements are met, an interview will be scheduled at the nearest U.S. Embassy. This interview will determine whether or not the applicant can enter the U.S. as an E-2 nonimmigrant.
Speak To A Dedicated Houston E-2 Visa Lawyer Today
 A successful E-2 visa application requires an effective application and persuasive documentation. Speak to a skilled Houston E-2 visa lawyer today. We will work with you on putting together an effective application and gathering the right documentation.
Source:
travel.state.gov/content/travel/en/us-visas/visa-information-resources/fees/treaty.html
travel.state.gov/content/travel/en/us-visas/employment/treaty-trader-investor-visa-e.html
uscis.gov/working-in-the-united-states/temporary-workers/e-2-treaty-investors
uscis.gov/i-129
travel.state.gov/content/travel/en/us-visas/visa-information-resources/forms/ds-160-online-nonimmigrant-visa-application.html